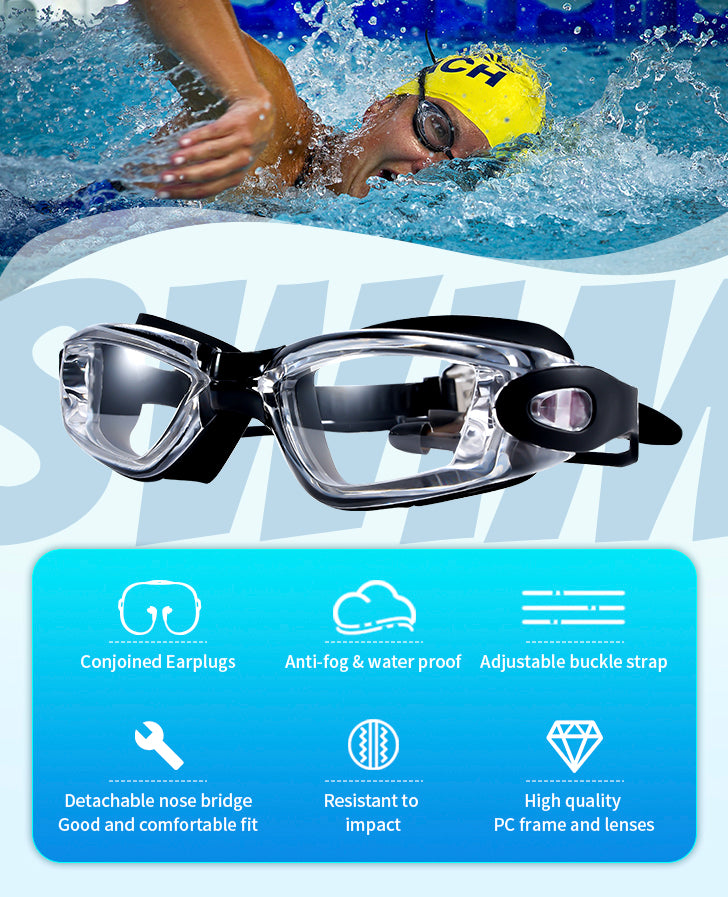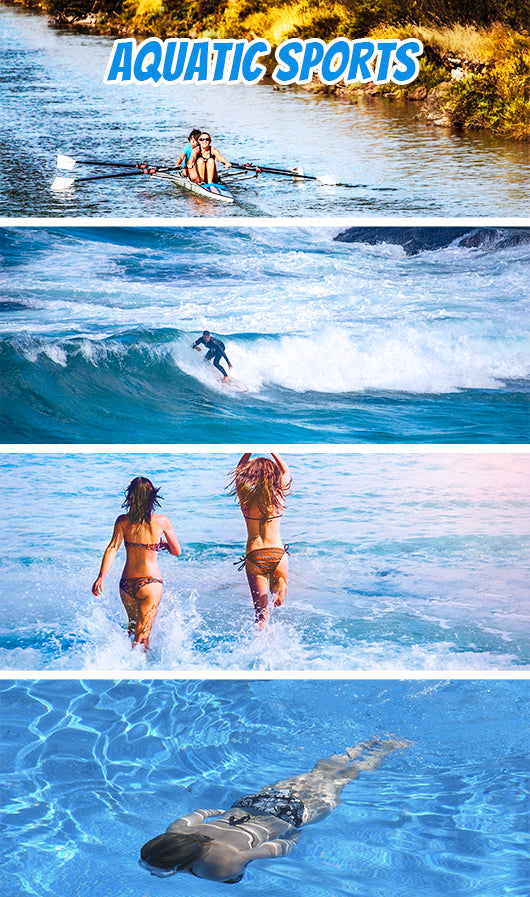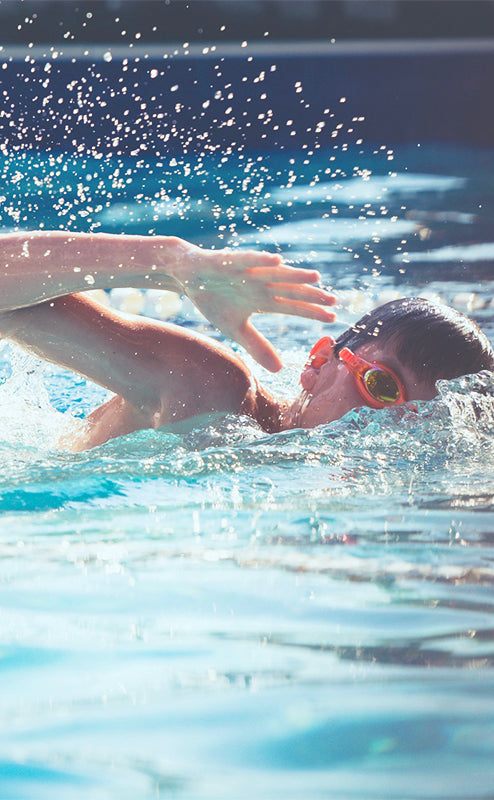 One Size Fits All (women & men)
Made by adopted scientific design with nearsighted lenses, adjustable strap and flexible silicone frame, Neo 5188 fits most people who have myopic vision, both women and men.
Ordinary goggles and earplugs are separated and easy to lose. This swimming goggle is designed with a unique one-piece earplug. The earplug is connected with the swimming goggle, which is easy to carry and keep.
Well-designed buckle make it easy to put goggles on or take goggles off without pulling hair. Strap is also easy to adjust and can be used with various head sizes. Still cozily fit the face after wearing for a long time.
Designed in cool and fashion style with dazzle mirror plate lens and fine texture. Good for both outdoor and indoor swimming.
* Regular sizes, they are suitable for most people.
* Frame Color - Black, Pink
* Lens Color - Mirror, Clear
* Frame materials - Polycarbonate
* Lens materials - Polycarbonate
* ize - Width 163 mm / Height 48 mm / Bridge Width 27 mm / Lens Width 59 mm
* Weight Grams: 200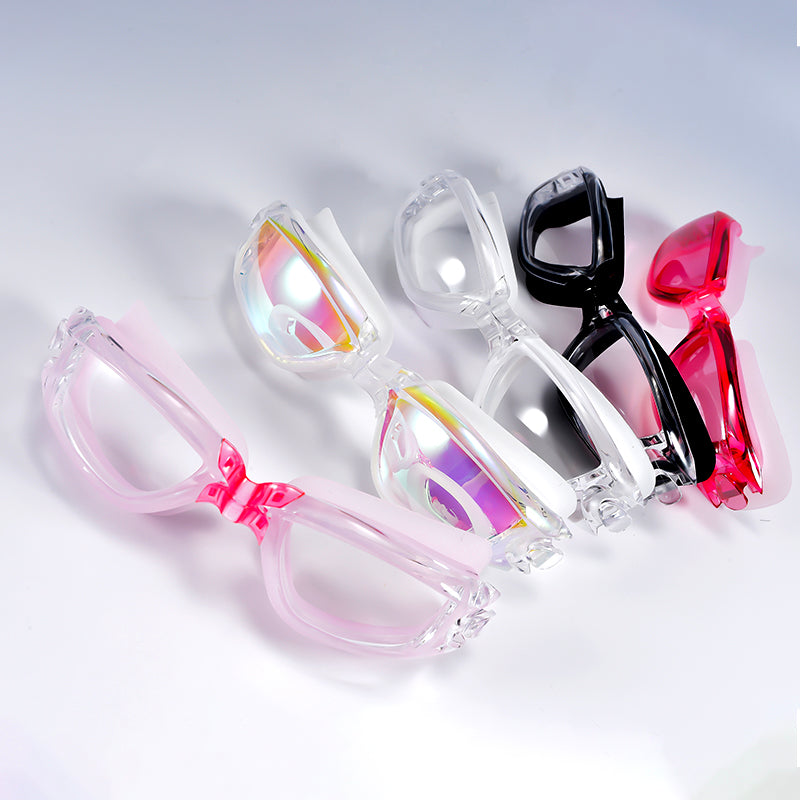 Great Gift in Summer
Designed in cool and fashion style with dazzle mirror plate lens and fine texture.
Frame and lens are made of high-quality polycarbonate material. Resistant to impact and is very solid under water. Effectively protect your eyes when taking your swimming enjoyment.
Delicately packed in branding box with a durable and clear water-proof goggle case as well. What a wonderful and attractive summer gift for men women boys girls children age 13 or older.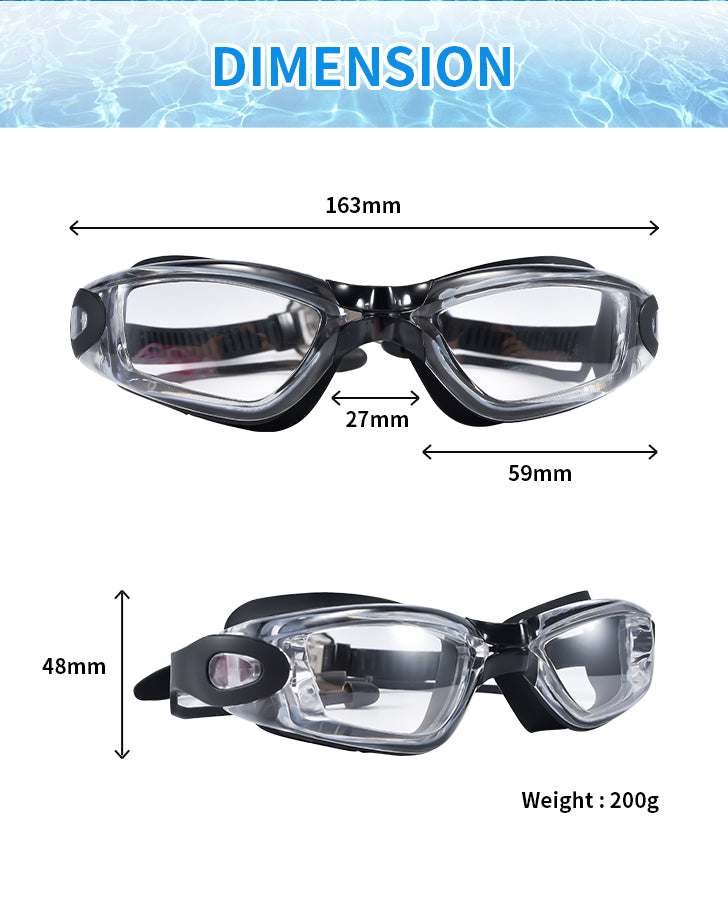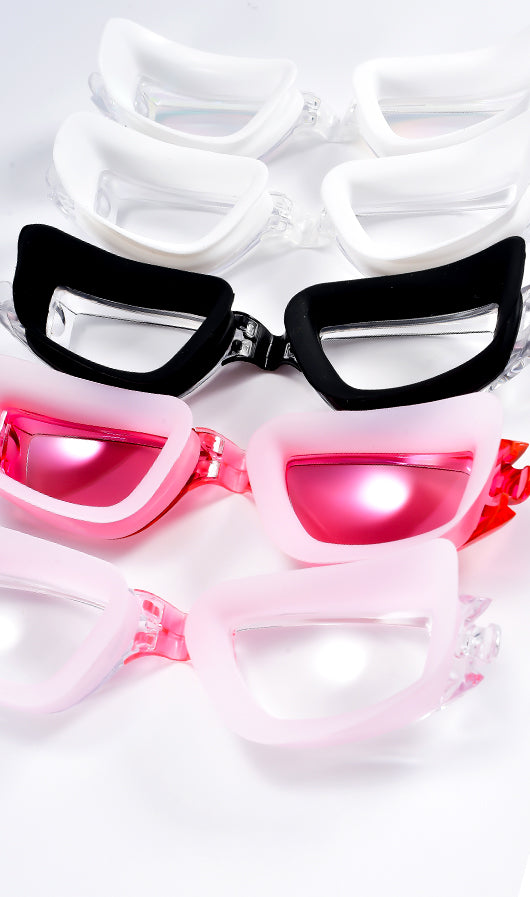 Product instructions
Please tear off the protective film on the surface of swimming goggles before use.
In order to protect the anti fog coating inside of the goggle, plase do NOT wipe lenses with your fingers or any paper.
It is recommended to wipe this product with glasses cloth or dust-free cloth, or directly wash it and dry it. To prevent scratches, do not directly wipe the mirror with hands or ordinary cloth.
Do not soak it with washing powder or detergent products.
After using the goggles, please rinse them with clean fresh water and then dry them naturally.
The difference between mirror lens and transparent lens: mirror lens is opaque and transparent lens is clear on the contrary. With mirror lenses, you can see the outside, but your face part covered by it are not visible for the outside. The transparent lens has good light transmittance, and it is recommended in weak light places.
Due to refraction in the water, things underwater are clearer than what they look above the water. The degree of myopia lens of this goggles should be 0.50-1.00 less than your measured degree. If you also have astigmatism, please add half of the astigmatism degree. For an instance, your have -5.00 (nearsighted) degree and 2.00 degree of astigmatism, please choose 5.50 degree of goggles (5.00 - 0.50 + 2.00 / 2).