New-Tech Full Face Snorkeling Mask
Shipping Policy

To check our shipping policy, please click me.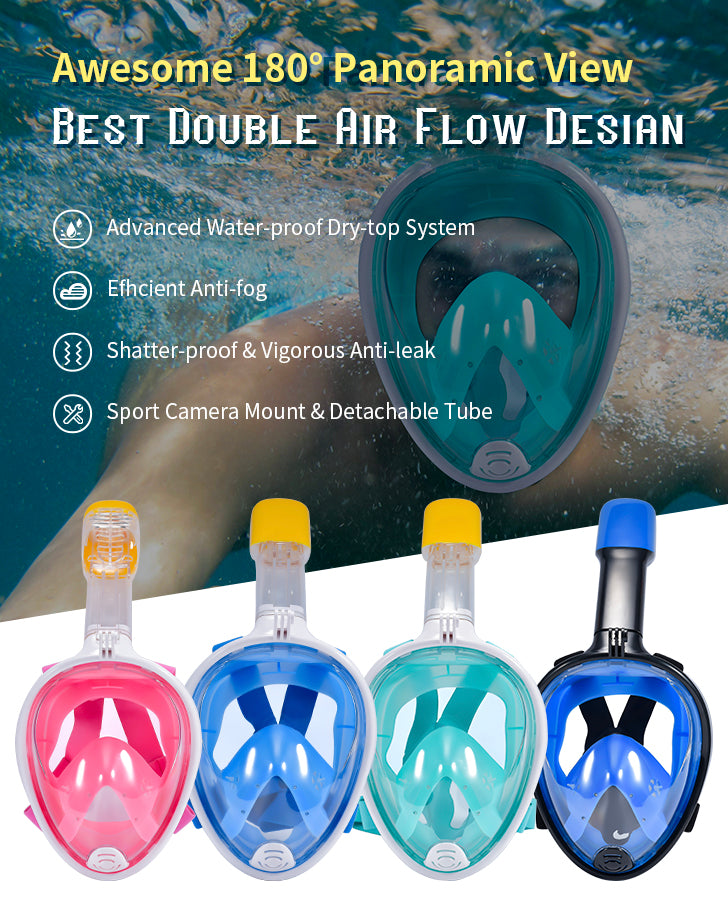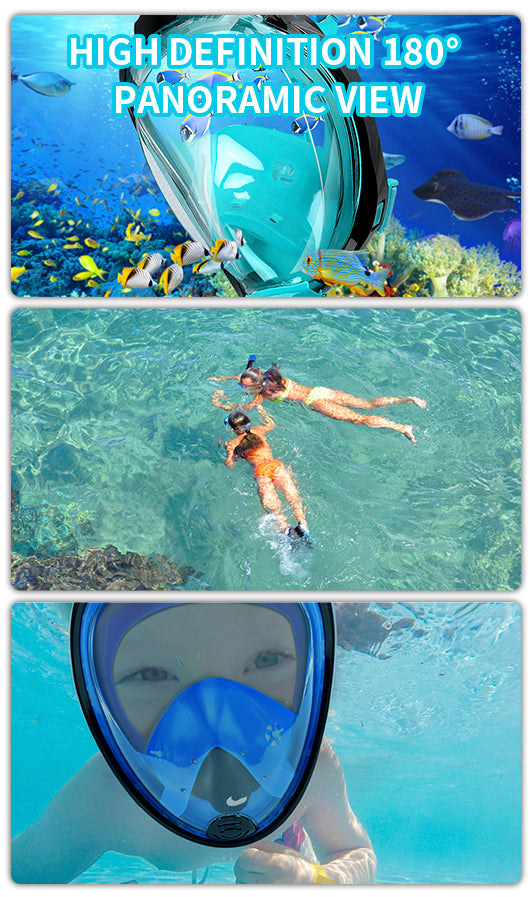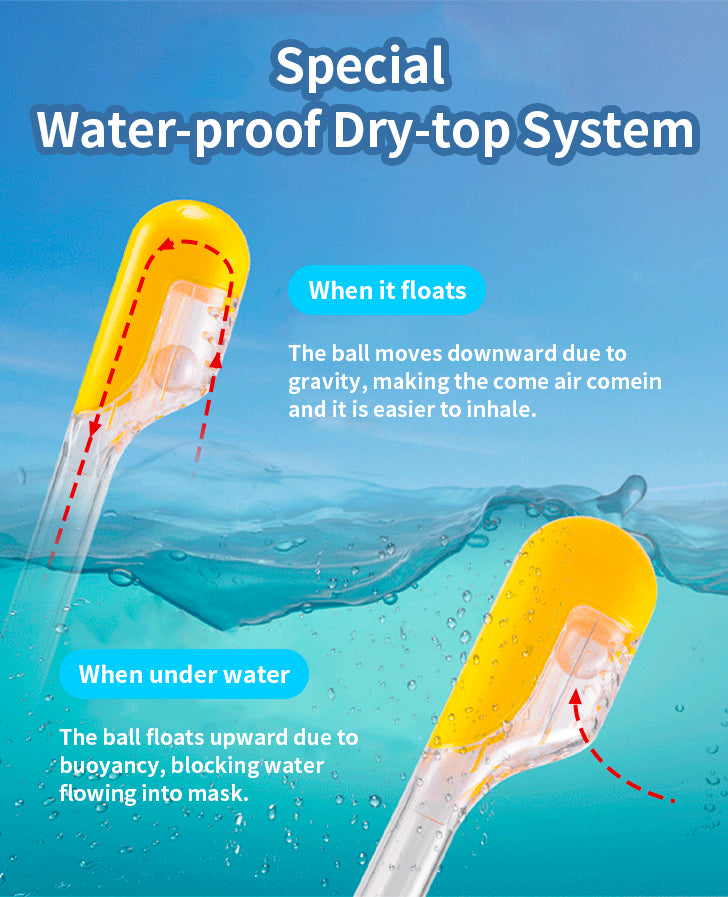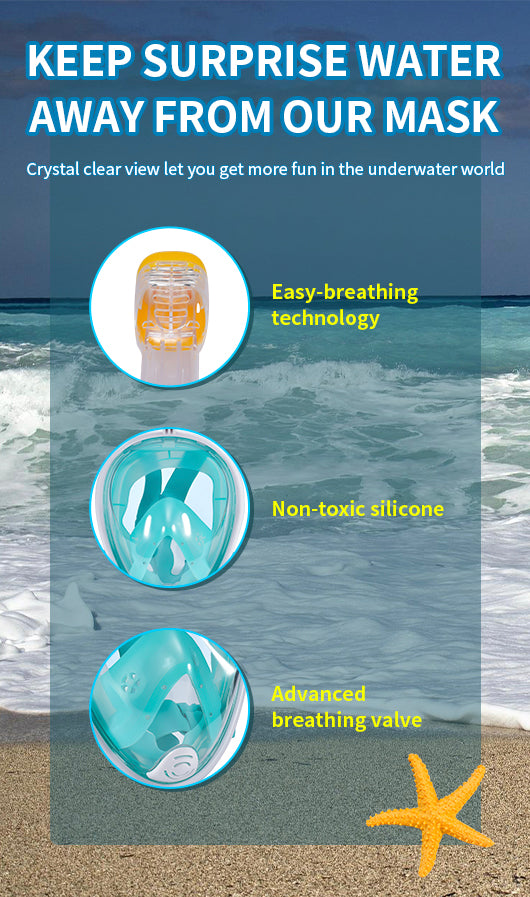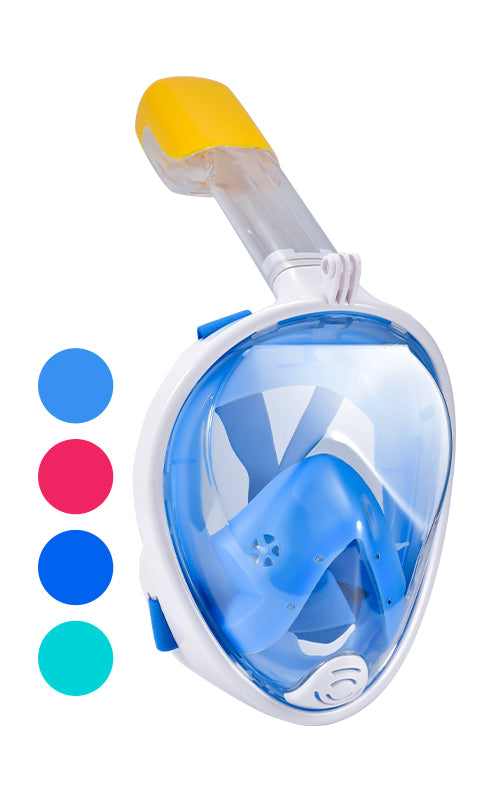 Cool and Safe Snorkeling Experience
Respiratory tube with one exclusive inlet and two separated outlet channels provides fresh air with more oxygen and make sure you don't inhale a mixture of oxygen and carbon dioxide.
When you snorkel, the exhaust CO2 will be discharged from two exhaust channels on two sides of the mask. Fresh air will get into the mask from inlet channel in the top tube, and will not mix with the CO2 in the exhaust channels.
Without feeling dizzy or even suffocated, you can breath smoothly and get full protection underwater.
* 180° panoramic mask does not distort view
* Sport camera mount make sharing easy and real
* Advanced silicone material is vigorous anti-leak and does not irritate your skin
* Advanced breathing system provides more fresh air and efficient anti-fog
* Extremely suitable for beginners, adults, and children, even working for inexperienced swimmers
* Provide you with a cool & safe snorkeling experience
* Materials - High quality Polycarbonate, Food level silicone
* S/M size: internal diameter: 17*13cmï¼?external diameter: 23*19cm
* L/XL size: internal diameter: 19*13cmï¼?external diameter: 23*19cm
* Variant Grams: 563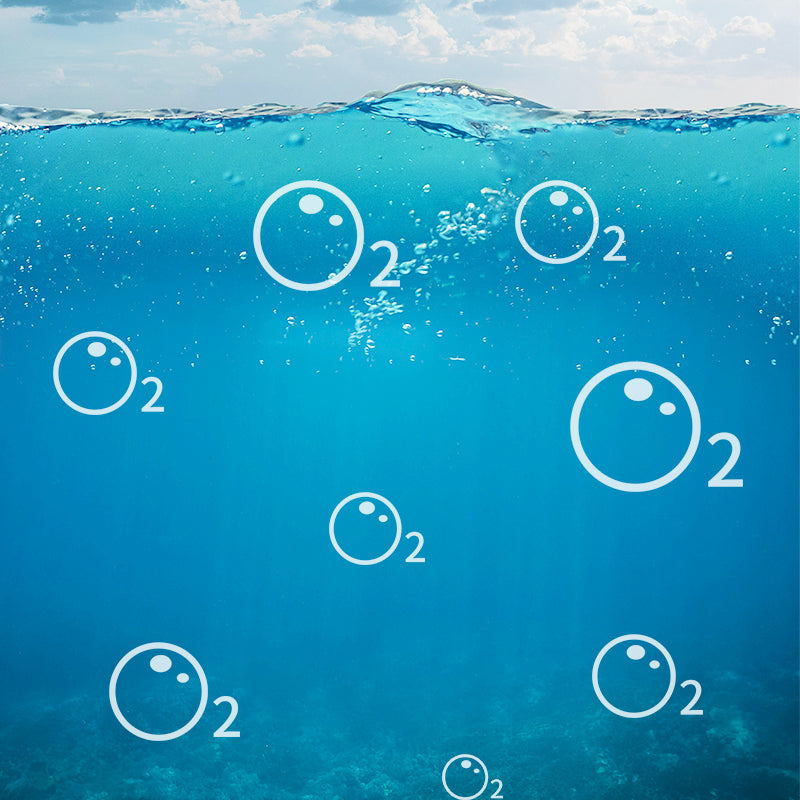 GIVE YOU MORE PROTECTION WHEN SNORKELING
180° panoramic view - you will see more fish and marine life than ever before. A detachable camera stand connects your camera, captures and shares your adventures with friends and family.
* One exclusive inlet and two separated outlet channels
* Shatter-proof mask
* Advanced Water-proof Dry-Top System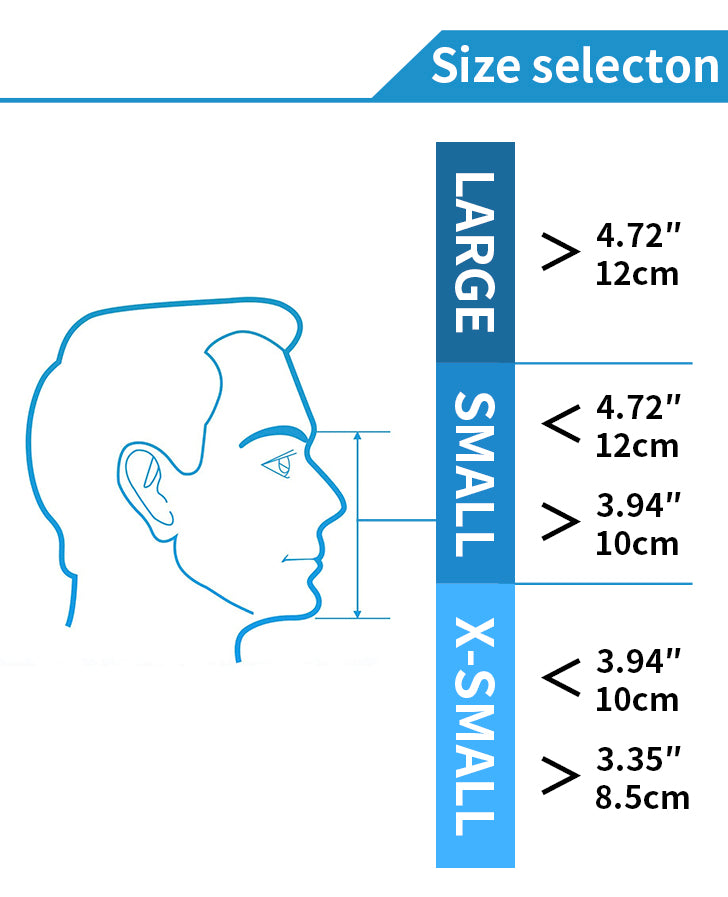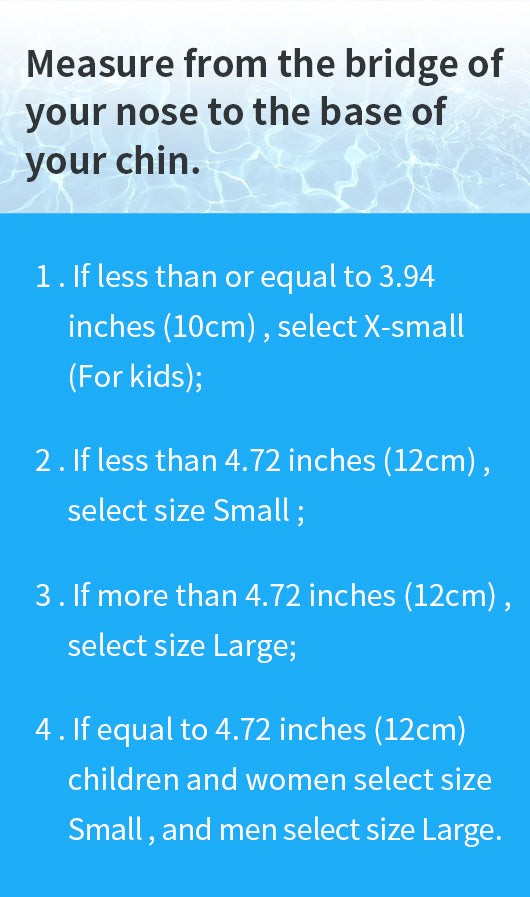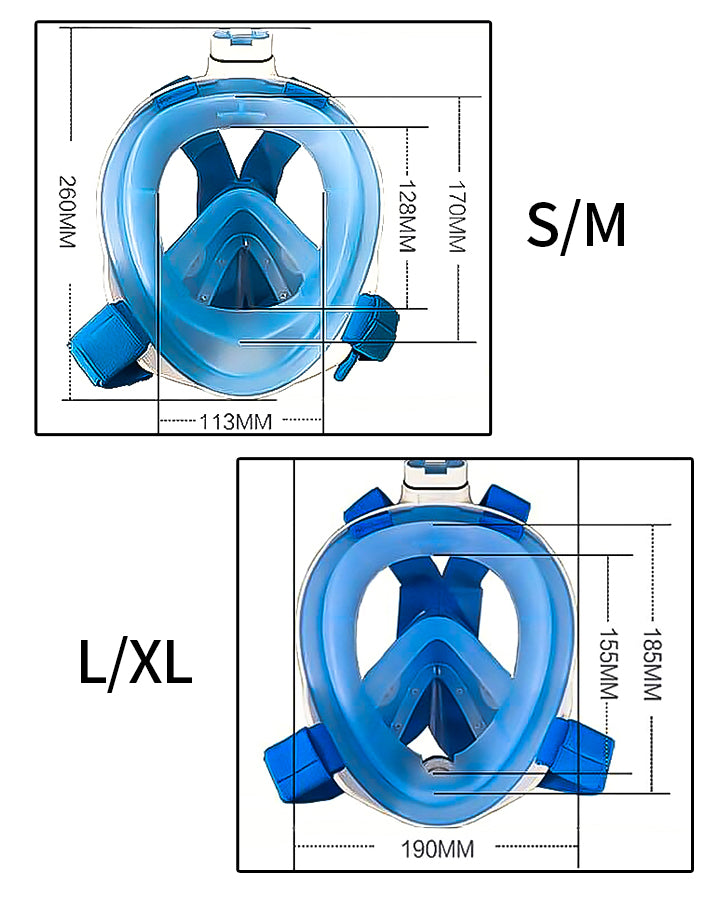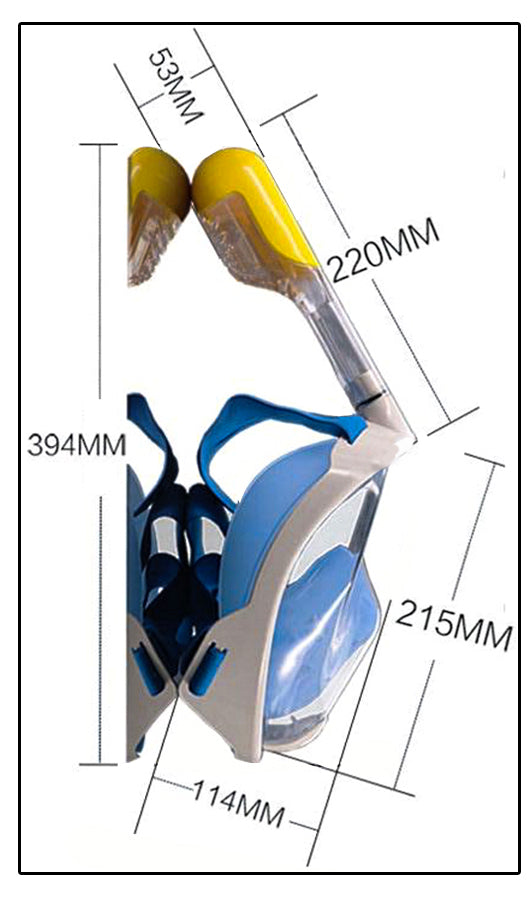 Customer notice, please read carefully
Make sure no sand or dirt on mask or in tube before putting it on. Use clear water to clean the breathing tube or mask.
Pull the straps of the mask over your head and check if it fits your face. Breathe as usual and check if there is any leak. If you feel a minor pressure variation when breathing, it means the current mask is sealed well. If you do not feel, please kindly adjust the elastic headband for a proper size. Do not press the silicone seal over your hair and beard when wearing it. It is recommended to use mask after shaving.
It is recommeded to keep on the surface of water first and breathe calmly with your mouth or nose. If you feel dizzy a little bit, please remove the mask immediately. Please keep your chin slightly up and it will bring the best breathing experience. If you feel any obstruction to your breathing, the snorkel might be covered in water temporarily. No need to be nervous and the dry top snorkel design will block water flowing into your mask. If water do leak into your mask, simply lift your head out of the water and water will drain out of the chin valve. It is not necessary to remove the mask to clear water out.
Full face snorkeling mask is only suitable for snorkeling and swimming training. It is not for lifesaving usage. It is not for scuba diving and not for any professional or strenuous underwater activities. Be sure to take regular rest while snorkeling. Always follow the buddy rule and never snorkel alone.
Children should be accompanied by adults when wearing this mask.
Best effect will be retrived when wearing this mask under the temperature of 18-45 degrees centigrade.
Please do not expose the product to the sun.
After using mask in seawater, it is recommended to soak it in warm fresh water for a few minutes and then clean it to prevent salt scaling.
It is recommended to wipe this product with glasses cloth or dust-free cloth, or directly wash it and dry it. To prevent scratches, do not directly wipe the mirror with hands or ordinary cloth.
Do not soak it with washing powder or detergent products.